Our Products
Precision Weather Solutions offers a new generation of weather products that save lives, time, energy and money for individuals, enterprises and organizations.
Precision Weather Stations & Sensors™
PWS Decision-making Support Tools
Precision Analytical Weather Tools
PWS Precision Weather Portal
Our Services
Our advanced services draw on the most accurate real-time continuous weather-monitoring network and offer clients the best solutions in meteorology.
Enterprise Meteorological Network Solutions
Meteorological Design & Deployment
PWS Basic & Precision Weather Dashboards
Professional Station Installation & Maintenance Program
Technical Support & Customer Service
Meteorological Advisory Services
Our Accuracy
Around the world, this new era of precision meteorology is becoming a mission-critical business asset. Using multiples of the world's most sophisticated meteorological solutions is advancing a level of our accuracy that improve and drive profitability.
Real-time current weather observations
25 - 35% less forecast error than traditional forecasts
100% QA / QC Verified Historical Data
PWS PRECISION WEATHER ALERTS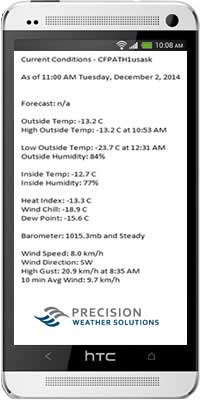 PWS Precision Weather Alerts are customized per location for a variety of variables such as: rain, snow, ice, frost, wind, fog, lightening, and temperatures. PWS Alerts arrive on your phone or desktop earlier and with more accuracy than from any other network. Keep your fans, students, staff, customers and equipment safe with severe weather detection and alert services focused on your location.
PWS PRECISION FORECASTS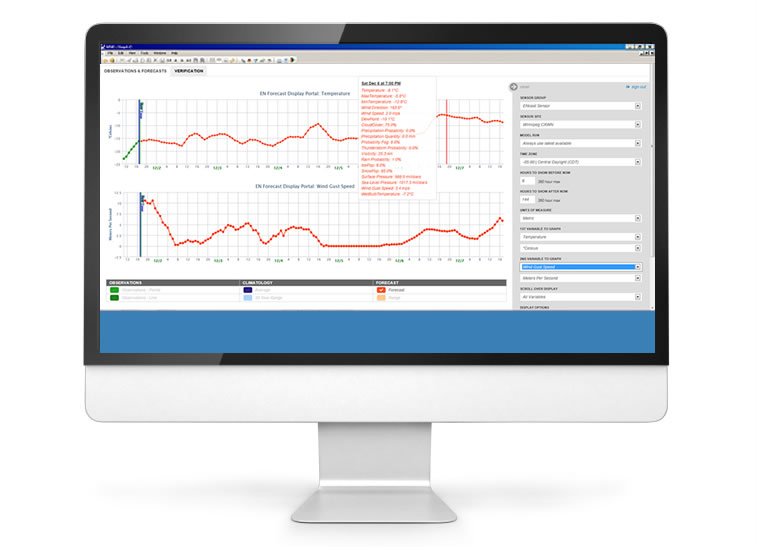 Site-specific, real-time weather observations from around the world are ingested into one of the preeminent forecasting models developed by one of Precision Weather Solutions corporate partners.
With its partners and affiliates, Precision Weather Solutions delivers a site-specific precision forecast that updates every hour for 24 hours a day. Forecasts and severe weather warnings offer 25 – 35% less error than airport forecasts. Precision Forecasts are the earliest, most accurate forecasts available and afford decision-makers with the difference in minutes that earn profits and avoid loss.