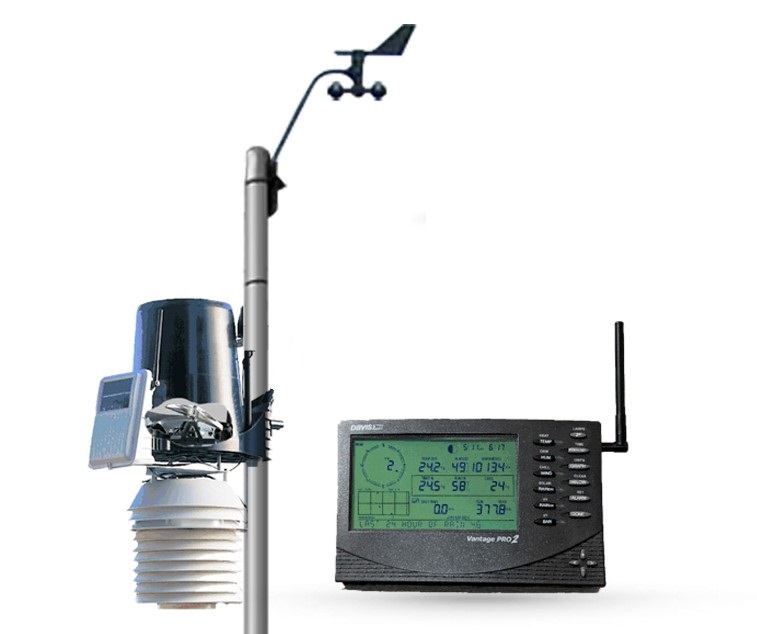 PRECISION WEATHER STATIONS & SENSORS
Site-specific, real-time weather stations and sensors at a single or multiple locations are professionally installed and monitored providing the most accurate measurements. Both IP and cellular stations are available across multiple markets.
The standard station and sensors measure the weather conditions at each location every 2.5 seconds, compared to traditional options that are updated once per hour or less frequently. Real-time, localized, precise, weather information makes the difference in decision-making for individuals and organizations.
Contact us to acquire a weather station and have it professionally installed.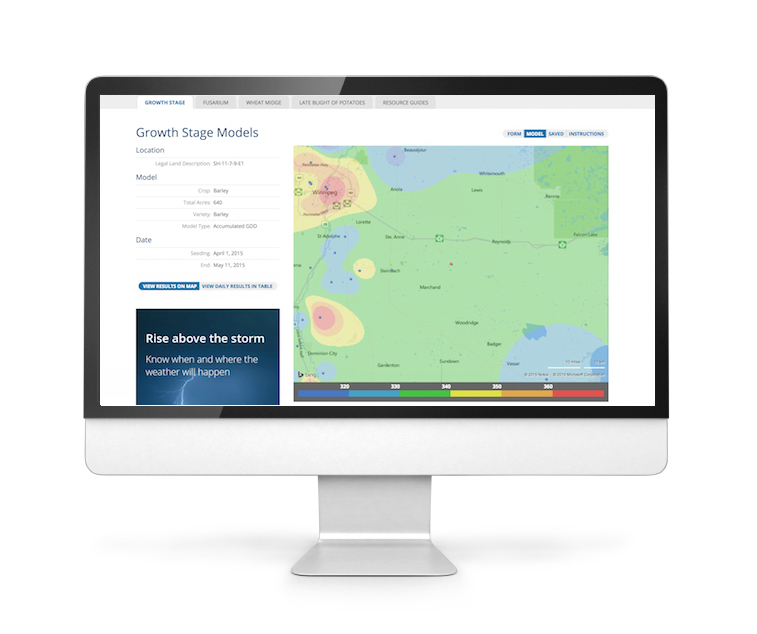 PWS DECISION-MAKING SUPPORT TOOLS
Decision-making support tools from Precision Weather Solutions incorporate predictive and risk models, GIS mapping, graphing, tables, tools and more for informed decision-making based on data and information that is accurate, localized, and reflects real-time conditions. PWS Decision-making support tools are available for a variety of industries and applications.
Precision Tools for Agriculture
PWS features its Precision Tools for Agriculture with Agronomic Models throughout the growing season. The Growth Stage & Disease Models available by subscription only are:
Wheat
Canola
Barley
Corn
Forages
Fusarium
Potatoes
Wheat Midge
Late Blight of Potatoes
Our Chief Meteorologist will help align our decision-making support tools with your requirements.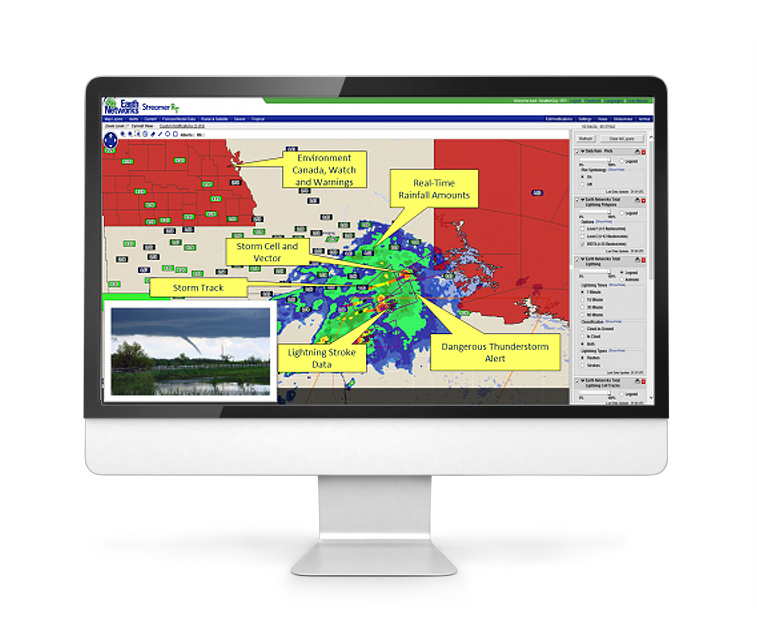 PRECISION ANALYTICAL WEATHER TOOLS
Precision Weather Solutions incorporates meteorological data across multiple networks and incorporates it into advanced analytical weather tools.
One of a suite of feature products for meteorologists is StreamerRT Monitoring along with customized PWS Precision Weather Alerts streamed to the desktop or mobile device. StreamerRT™ monitors more than 150 variables and delivers them at-a-glance on weather maps.
In addition to StreamerRT, Total Lightning Network. It is recommended by the National Transportation Safety Board for airports in the United States. Severe weather forecasts that include Total Lightning Network data are 70 – 100% accurate in the 2 hours advance of activity. Precision Weather Solutions delivers all severe weather alerts for hail, winds, rain, snow and lightning.
Discuss our full suite of meteorological tools with our Chief Meteorologist.
PWS PRECISION WEATHER ALERTS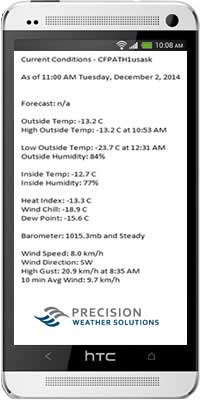 PWS Precision Weather Alerts are customized per location for a variety of variables such as: rain, snow, ice, frost, wind, fog, lightening, and temperatures. PWS Alerts arrive on your phone or desktop earlier and with more accuracy than from any other network. Keep your fans, students, staff, customers and equipment safe with severe weather detection and alert services focused on your location.
PWS PRECISION FORECASTS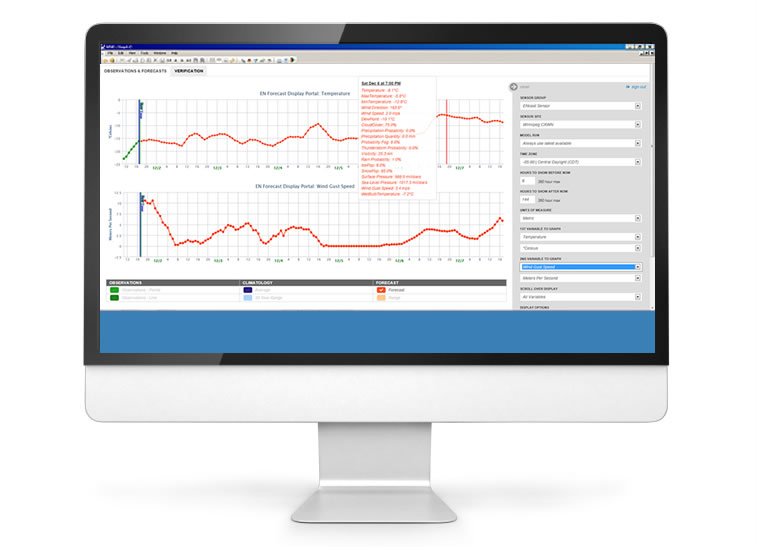 Site-specific, real-time weather observations from around the world are ingested into one of the preeminent forecasting models developed by one of Precision Weather Solutions corporate partners.
With its partners and affiliates, Precision Weather Solutions delivers a site-specific precision forecast that updates every hour for 24 hours a day. Forecasts and severe weather warnings offer 25 – 35% less error than airport forecasts. Precision Forecasts are the earliest, most accurate forecasts available and afford decision-makers with the difference in minutes that earn profits and avoid loss.