Connect a Station to the PWS Network
It is often possible to connect weather stations that are fully operational to our meteorological network. Please use the form below to provide details on the stations you want to connect such as the type of station, when they were installed and where they are located. Our Weather Network Manager will contact you and will be able to quickly ascertain compatibility with the PWS network and data centre.
Then you can subscribe to one of our weather dashboard services. For a demonstration of the PWS weather dashboard, click here.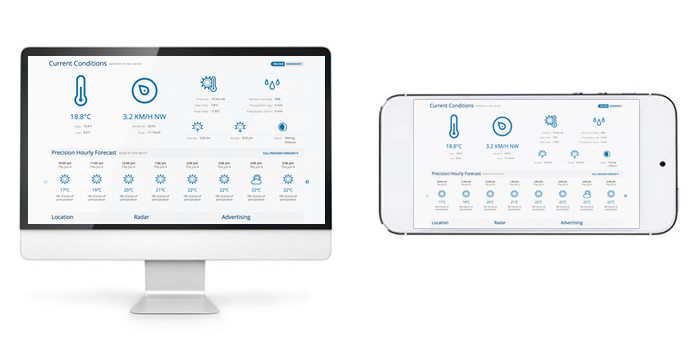 Questions? CALL US NOW 1.800.653.0582
Or send us a message and we'll contact you.
PWS PRECISION WEATHER ALERTS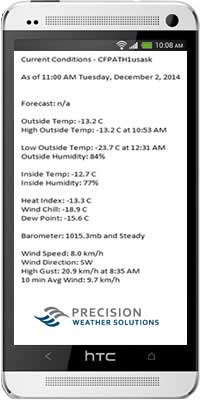 PWS Precision Weather Alerts are customized per location for a variety of variables such as: rain, snow, ice, frost, wind, fog, lightening, and temperatures. PWS Alerts arrive on your phone or desktop earlier and with more accuracy than from any other network. Keep your fans, students, staff, customers and equipment safe with severe weather detection and alert services focused on your location.
PWS PRECISION FORECASTS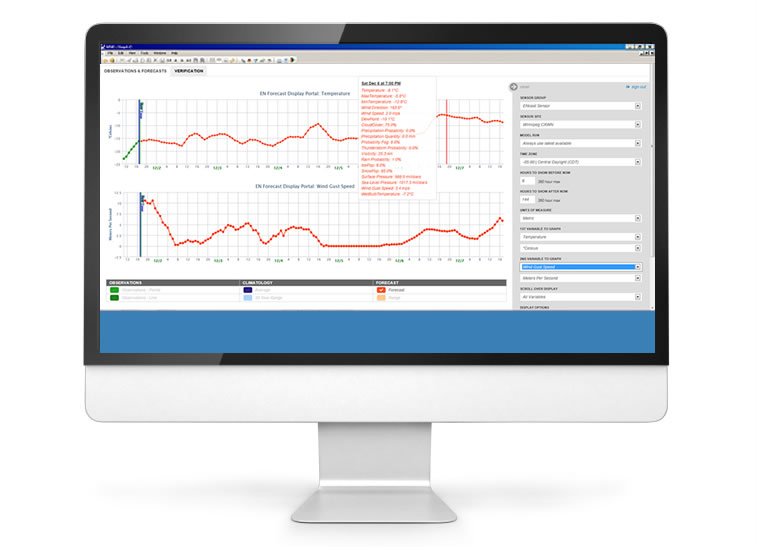 Site-specific, real-time weather observations from around the world are ingested into one of the preeminent forecasting models developed by one of Precision Weather Solutions corporate partners.
With its partners and affiliates, Precision Weather Solutions delivers a site-specific precision forecast that updates every hour for 24 hours a day. Forecasts and severe weather warnings offer 25 – 35% less error than airport forecasts. Precision Forecasts are the earliest, most accurate forecasts available and afford decision-makers with the difference in minutes that earn profits and avoid loss.